Children's Play Arena
Yoga & Meditation Lawn
Multipurpose Court
Zumba Plunge
Midnight Lounge Zone
Barbeque Corner
Senior Citizen's Corner
Outdoor Seating
Tech Savvy
High-Quality Construction
Spacious
Ideal Location
Architectural Elegance
Pricing And Worth
With individuals spending more time at home, those who can afford it are eager to upgrade to more extensive, luxurious spaces. Luxury home buyers in India are on the lookout for properties that combine cutting-edge design with eco-friendly features.
Rooms in these homes can be used for various purposes and can be altered to suit the requirements of the homeowners. Goodbrick Realty offers luxury flats in Gangapur Road, Nashik which includes roof-top amenities and proximity to all essential services.
As a result of factors such as economic development, a younger population with more disposable income, and exposure to foreign trends, the idea of a luxury home in urban India has evolved to include a wide range of high-end decor and top-notch amenities.
Let's walk through these Luxury Features in detail.
India's Luxury Home Features Are A Fusion Of Creativity And World Tastes
The market for luxury homes will always have a steady level of demand. The following are some of the amenities that meet the demands of families who expect to find these amenities in their luxury homes.
A luxury home should have an exclusive play area for the kids so that they have the best of time with their friends and are safe and secure at the same time.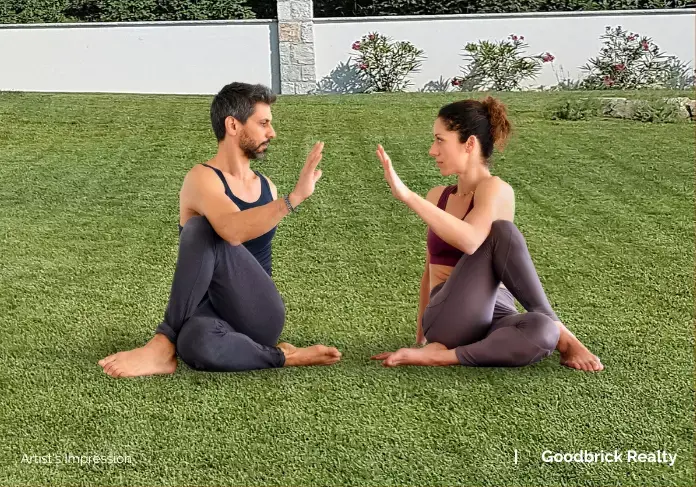 Starting your day with some yoga and meditation will surely make you feel positive and energized. A luxury home must definitely add to your mental and physical well-being.
A multipurpose court that can be used by different sports enthusiasts for playing various sports like Tennis, Badminton, Etc.
Luxury homes often have special amenities like a Zumba studio or a fully-equipped health club. The elite group prefers working up a sweat in the privacy of their own homes than at a public gym where they would have to wait their turn to use the equipment.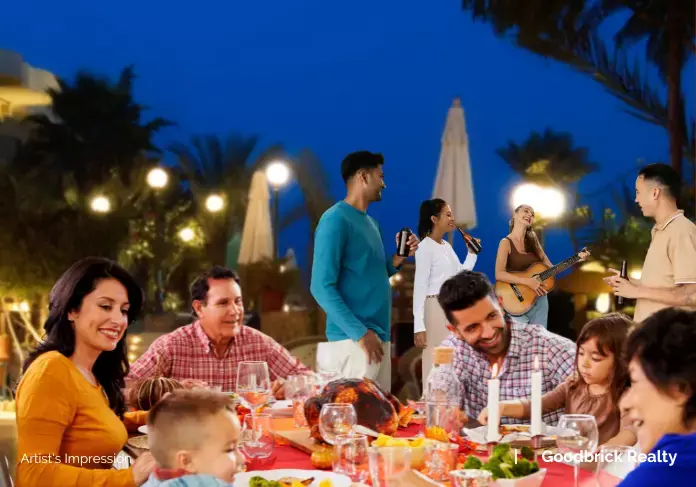 A midnight lounge zone offers to celebrate special occasions or spend leisure time with your friends and family even in the wee hours to enjoy the weekend.
Party Deck & Barbeque Corner
Luxury homes are thoughtful in taking care of all the parties and fun-time events that its residents prefer to have in privacy with their family, or friends.
A luxury home takes care of comfort and well-being for each family member of yours. A separate zone for the senior members of the family is surely going to add a happiness factor to their dwelling.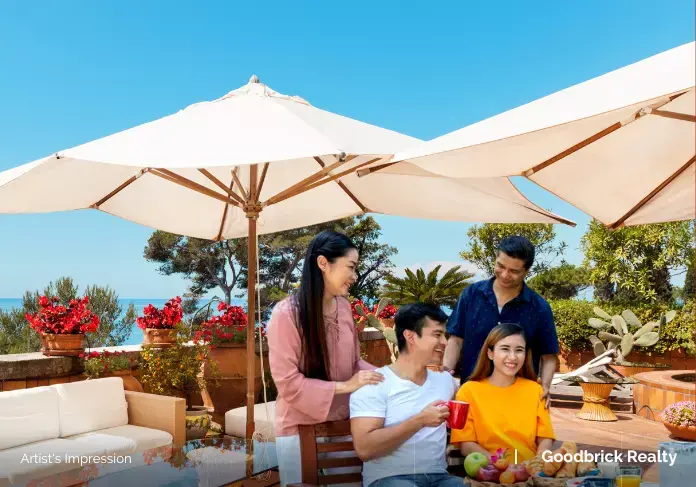 Privacy is what is most important for the residents of a luxury home. Outdoor seating that gives complete privacy is one of the crucial features of any luxurious apartment.
Every homebuyer believes a luxury home's technology should be excellent. Automation is crucial. Depending upon the price of the property, the extent of technical vitae would vary.
Energy-efficient homes, climate-control homes, smart lighting, acoustic homes, homes with smart toilets – all of these have become a feature of the present.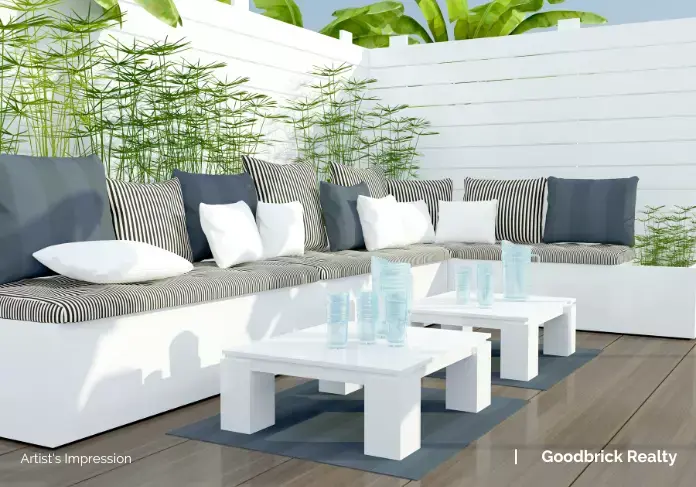 The property's location is another hallmark of luxury. Therefore, the area needs to be highly desirable, affluent, and progressive. It's not simply the project's location that might affect the price, but also the unit's.
The façade of a house is usually the first thing you notice about it. Beautifully designed and constructed luxury homes turn heads from the street. The elegance of a luxury home, however, is not limited to the building itself.
It extends to the interior, the landscapes, the lobby, the lighting, and more. Every detail on the exterior is carefully crafted to accentuate the property's already stunning facade.
Luxury or premium homes are above the standard in cost and value. These homes are unique and expensive.
Luxury home prices include square footage, amenities, premium components, groomed land, prominent locations, and stunning environment and views. Their price makes them a "luxury."
On A Final Note…
Located in a prime area of Nashik, just a short drive from all the city's essential services and major highways, Goodbrick Realty's Vistara project is all one would expect from a high-end community of luxury homes. It is ideal for anyone seeking luxury and privacy without being isolated.
The breathtaking natural surroundings serve as the ideal background for well-designed homes. The needs and desires of the luxury homeowner are taken into account when designing each home.
Goodbrick Realty is one of many prestigious builders who are selling high-end homes. If you're looking to broaden your portfolio, a luxury home in Nashik would be a wise choice. Book your luxury home today!